A TRADITIONAL delicacy of Nepal, and its most popular fast food, the momo is a tasty steamed dumpling.
Now Swindon shoppers have a chance to sample an authentic momo, as husband and wife team Sushil and Yasha Paudel have set up a stall at the farmers' market on Sundays outside the Designer Outlet.
They set up in April and are already doing a roaring trade.
"It is regarded as one of the healthiest foods as they are freshly prepared and steamed to serve, without using any oil, artificial flavour and colour," said Sushil.
Momos are served with typical homemade tomato chutney, which can be spicy or mild.
The dish is thought to be of Tibetan origin and has spread over the centuries to neighbouring countries.
At first it was popular among the Newar community of the Kathmandu Valley of Nepal. One theory is that Newar merchants took the recipe with them, though of course the recipe has been often modified to include local ingredients.
The couple are sell freshly-fried rice and noodles to busy shoppers and are quickly gathering a keen following. All their food is freshly cooked so shoppers get an authentic meal.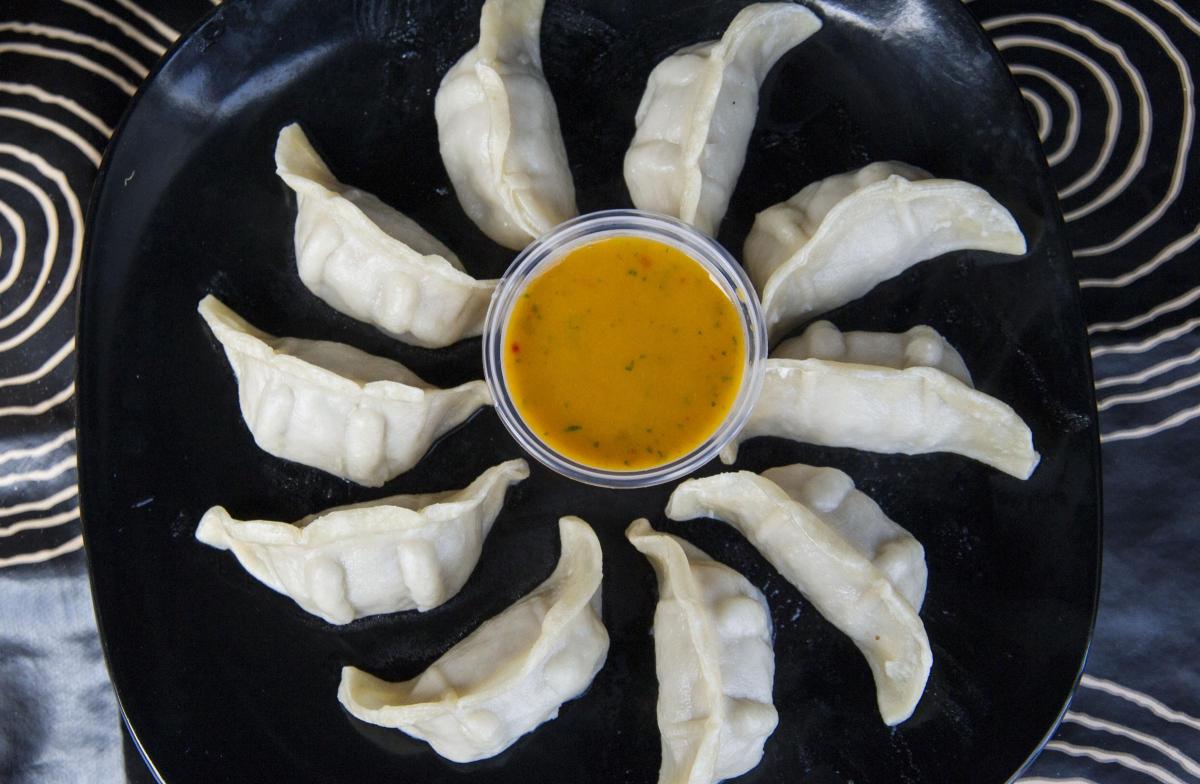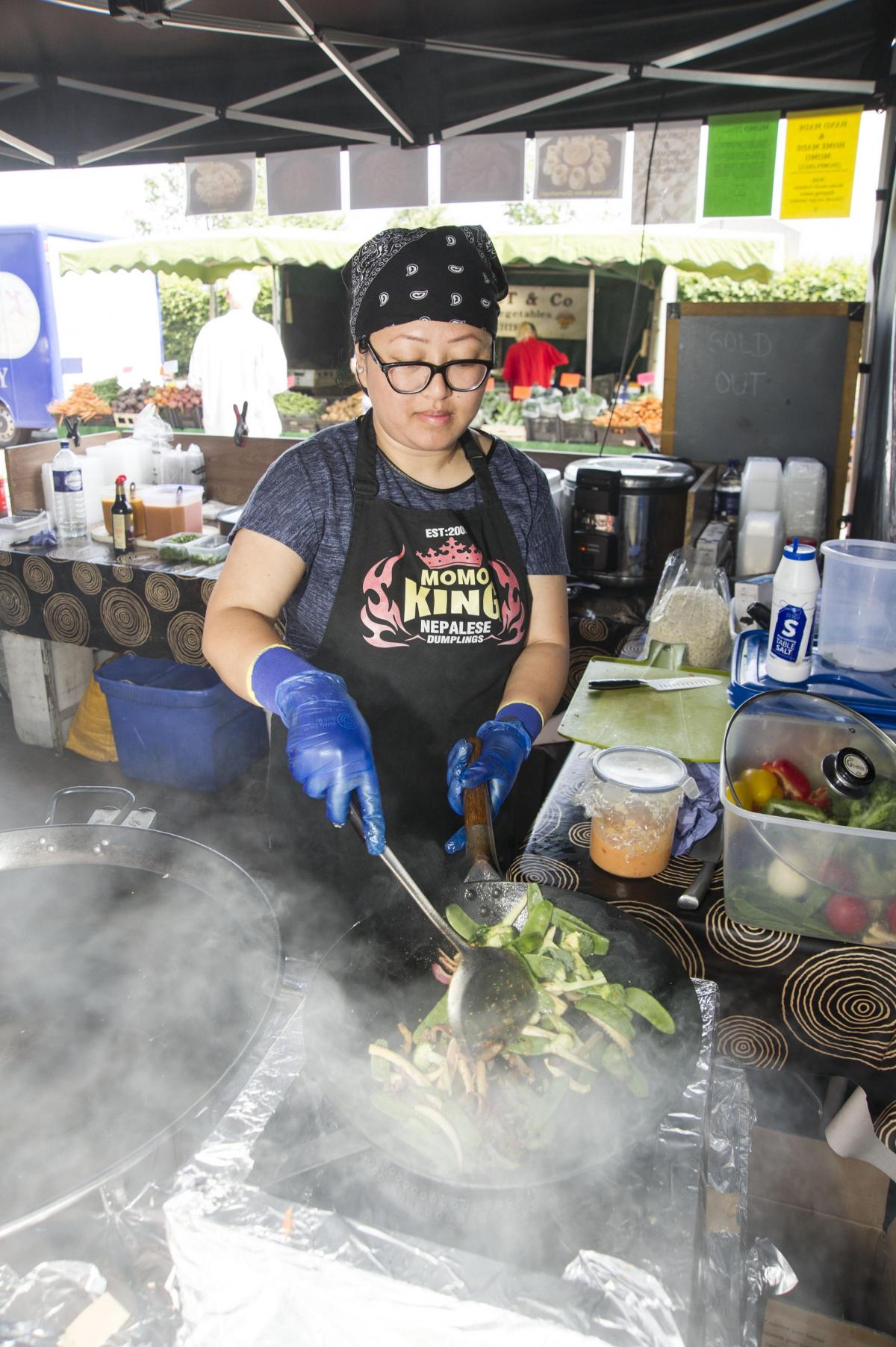 In fact, they often sell out.
"We are getting more and more demand from customers – we sell out of everything," Sushil said.
He moved to Britain in 2010 to be with Yasha, whose father was in the British Army and relocated to Oxford after retirement.
In fact, it was Yasha's mother, Surja Rai, who started the momo business in Oxford.
"She deserves all the credit," Sushil said. "She built the foundations."
The couple moved to Swindon in December 2015, and now run the momo stall at both Oxford and Swindon.
Sushil has a full-time job at BMW so he and Yasha, who have a two-year-old daughter called Subana, run the stall at Swindon together on a Sunday.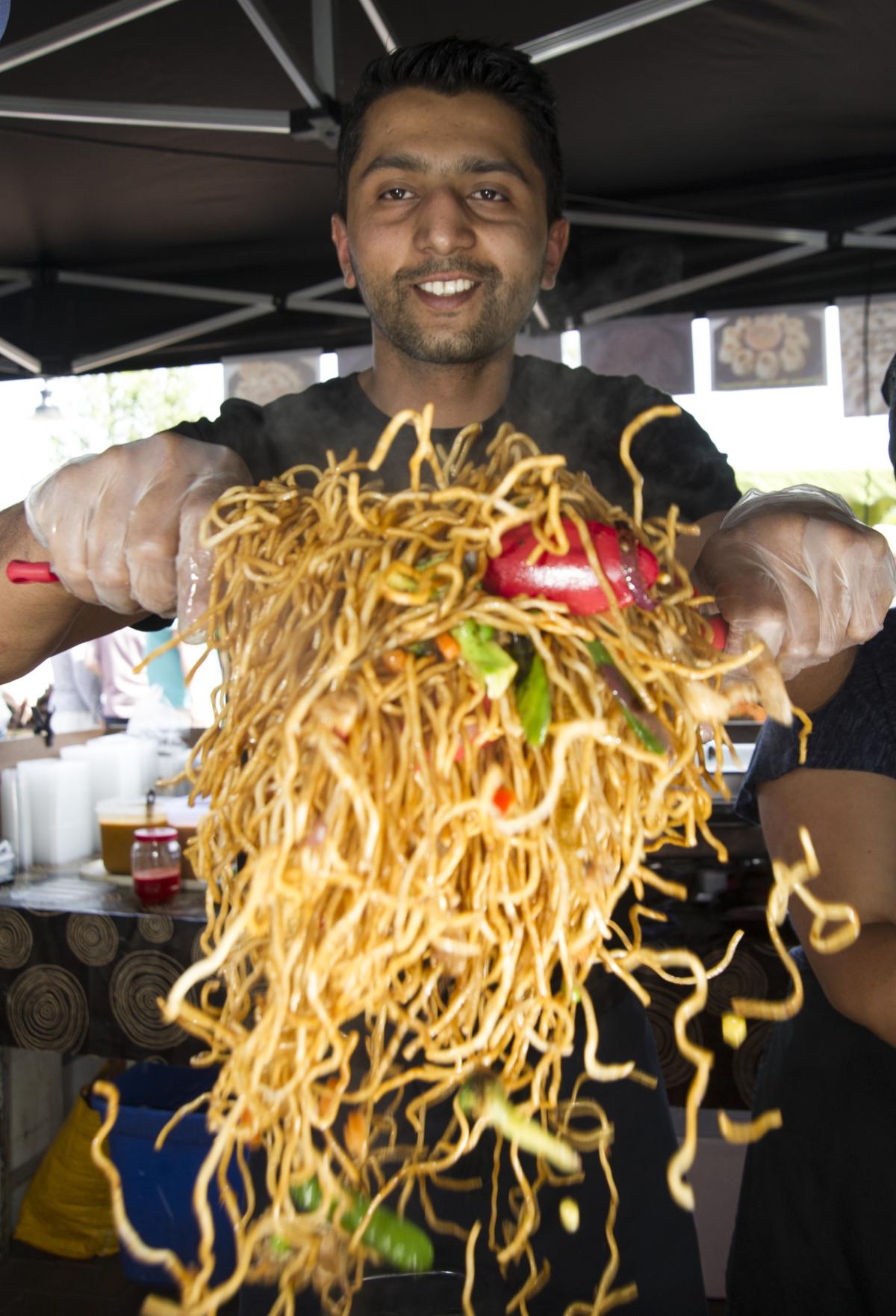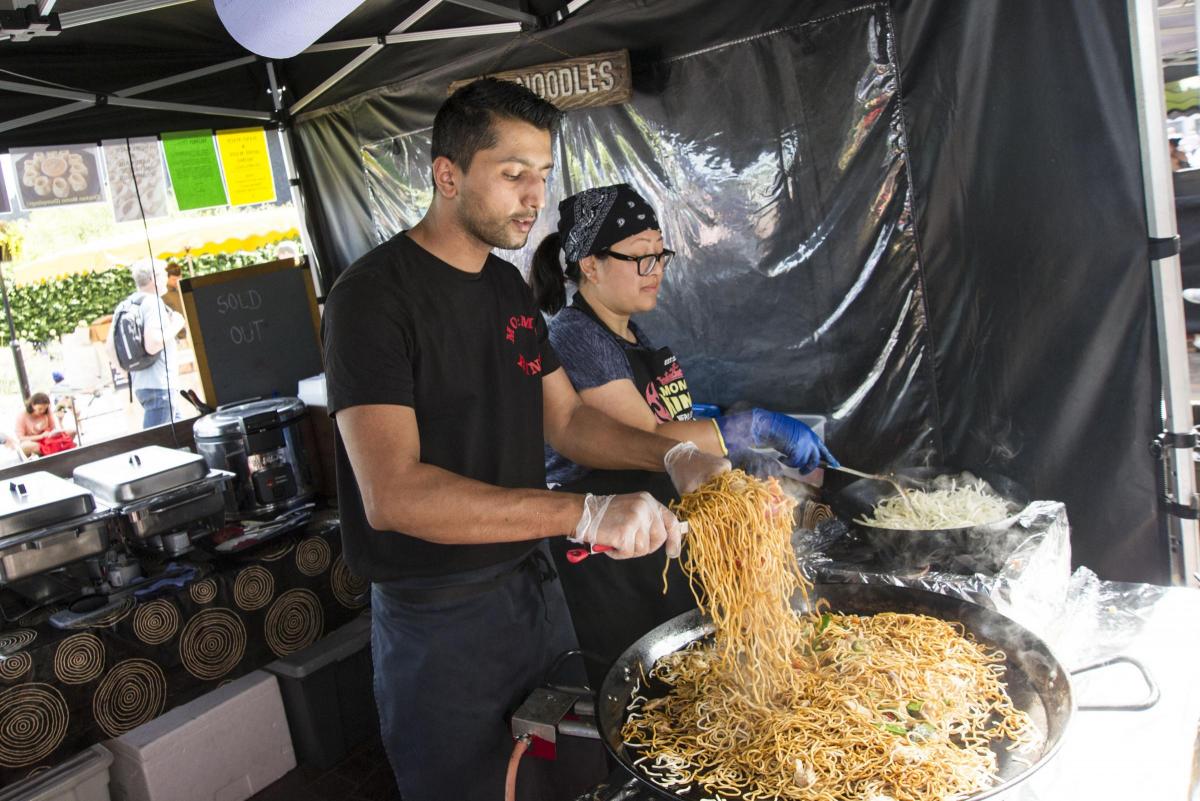 The momos are filled with chicken or pork," he explained. "They can be steamed or fried."
The dumplings are freshly cooked on the stall for customers, as well as the Nepalese style noodles and rice, served with a homemade sauce with a distinct, smoky flavor.
"We're doing very well," Sushil said. "We're getting more demand from customers and they keep telling us to open a takeaway or restaurant!"
He grew up near Pokhara, Nepal's second largest city, and did a bachelor's degree in arts and sociology. Sushil worked for the consular service in Kathmandu before moving to the UK. Once in Oxford, he had several jobs before securing a position at BMW.
The Farmers Market at the Retail Outlet has a host of food vendors and local producers serving handmade foods.
"We sell 140 momos in four hours, on average," Sushil said. "Sometimes it's been up to 200.
"I love the market. The stall holders all talk to each other and help each other. Though we are also competitive!"