ONCE inside Momo King's new restaurant in the town centre, the smell of Nepalese food slowly made its way through, taking me miles away from Swindon.
The menu in hand, I asked for some papadums (Masala Papad £2)– the best I ever had.
Crispy, oily – but not too much – fresh and topped with onion, carrots, cucumbers and green herbs. It was very tasty on the palate despite being a bit too salty.
One of the two waiters kindly brought me a glass of tap water without having to ask for it.
There were plenty of vegan options and some were quite tempting. But my love for chicken is unconditional and I decided to go for 'the most popular street food in Nepal' also known as MO:MO (£7.50 chicken/Chilli).
These are handmade dumplings served with peppers and a fresh, seasoned and delicious tomato sauce. Colours, textures, smells and flavours are all essential in Asian cuisine and I was definitely not disappointed.
The dumpling melted in my mouth, immediately followed by an explosion of unexpected tastes. I enjoyed every single bite.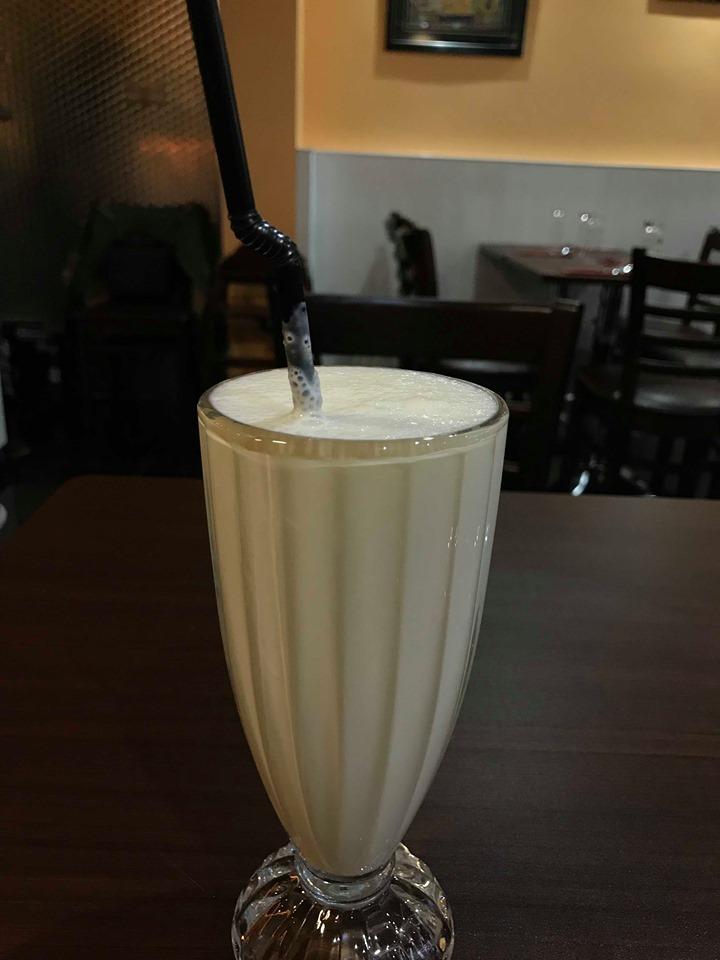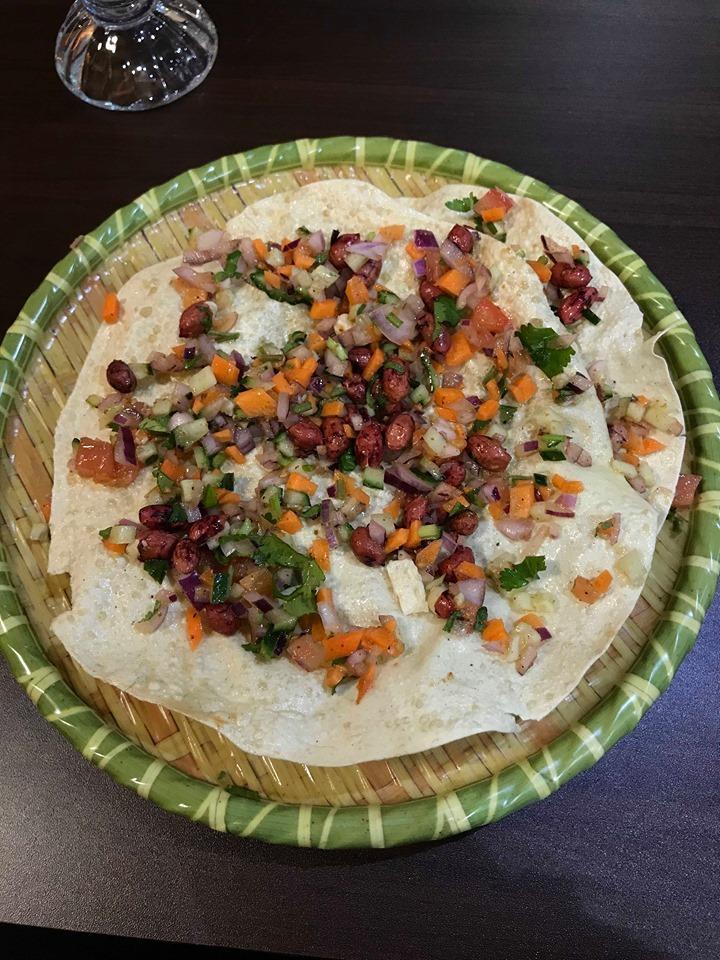 The sauce was sweet, and the dumplings were smooth and warm with a right balance between spices. There were probably 10 of them in my plate which was more than sufficient for a lunch.
While eating my dish I was looking at the colourful paintings on the walls and was listening to the traditional music played in the background. Both were adding to the atmosphere and made the food even more pleasant.
Despite being relatively new, the restaurant was full, and people kept coming in while I was in there.
But it was far from being disturbing and the only two waiters working there were coping very well with the high demand.
I never been to Nepal – somewhere I would love to go – but this hour at Momo King was full of surprises.
I ordered a Mango Lassi (£2.50), a drink I am very familiar with. I've been drinking it at least once every two months for the last few years. I either get it from restaurants or supermarkets. But this one was such a delight. It was unctuous, fairly sweet, mild with a light taste of mango. The opposite of Morrisons! Highly recommended.
There was nothing left of the main course, I ate every single dumpling and was full, but I was still in the mood for a desert.
I ordered Lalmohan, also called Gulab Jamun (£2.00), a desert popular in Nepal, India and in other countries in Southern Asia.
Usually dark brown, those served were relatively light.
It was very sweet – as most of the deserts in the region – and despite their unusual aspect it was still good. The milk-based sweet was put into a sugar syrup. It melted in my mouth with a nice texture.
It was definitely a nice way to end this heavy and delicious meal.
Overall, my time at Momo King was enjoyable. I did not wait too long between each course and staff members were friendly and efficient.
I am already planning to return with a group of friends so I can share my experience.
On top of that, it was affordable and good value for money as I paid £14 for my lunch.
The restaurant's website momoking.co.uk is launching soon, so keep an eye on it.